International Cross-border Remittance Services in Australia - Panda Remit
Say goodbye to traditional remittance methods and high handling fees
Global remittance methods are changing, and Internet remittance has become the choice of more people. Panda Remit is one of the best.Panda Remit's remittance process is all completed online, which greatly reduces the remittance fee for users.Panda Remit has supported remittance services in more than 30 countries and regions in Oceania, Asia, Europe and North America.In three years, Panda Remit has obtained legal capital licenses in various business countries, and obtained tens of millions of dollars in financing from well-known financial institutions such as Sequoia Capital and Lightspeed Capital. In 2020, Panda Remit has successfully been selected for the MasterCard "Start Path" project.
Panda Remit in Australia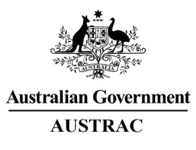 AUSTRAC
Issued by the Australian government, legal and compliance to ensure the safety of funds.
Panda Remit in Australia
payment methods
Online payment, quickly arrive, lock the exchange rate

7*24 hours, fast arrival, lock remittance 24 hours

Support most bank transfer